Do you need KOTLIN Developers? Codertal can help!
Codertal is a contractor agency providing Kotlin development services. Kotlin is a versatile and modern programming language that can help businesses build high-quality, efficient, and scalable software solutions.
At our company, we're committed to delivering exceptional Kotlin development services to our clients. In our team you will find experienced developers. They are passionate about building robust, scalable, and maintainable software solutions using Kotlin. Whether you need a custom web application, a mobile app, or a desktop application, we can help you bring your vision to life.
We can deliver a high-quality software that will exceed your expectations. By following the best practices for software development, including code reviews, testing, and documentation, it is sure that our solutions are reliable, scalable, and easy to maintain.
Whether you need a dedicated development team, a project-based engagement, or a combination of both, we can tailor our services to fit your requirements.
At Codertal, we believe that high-quality Kotlin development services should be accessible to everyone. We offer competitive pricing that's tailored to your budget. Together we can find a pricing model that fits your needs and ensures that you get the best possible value for your investment.
Contact us today to learn more about how we can help you bring your vision to life.
Find us in Ireland on the following locations :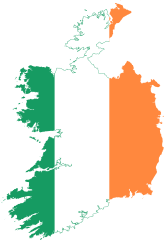 ---